4th Sunday Advent – Joseph said Yes too
December 13, 2016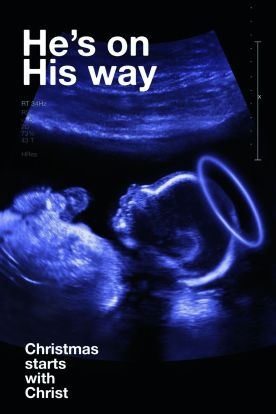 Download 4th Sunday Advent Reflection Document
Reflection Questions
The 4

th

Sunday of Advent points excitedly to the next few days – the birth of Jesus. In the final days before Christmas how could you achieve a balance: writing christmas cards and preparing heart and home for Christ. Attending christmas parties and choosing space and silence for prayerful listening to God. Buying christmas presents and being a christmas presence? If you were asked to describe your joy at Christmas what would you say?
Ahaz was King of the southern Kingdom of Judah. Isaiah was trying to encourage him not to enter a military agreement with Assyria. Both God and Isaiah hold a conversation with Ahaz. Go on, ask for a sign from God! He declines, most probably because he does not want any sign to change his mind. Is there any decision you have made which you stubbornly refuse to change your mind about yet feel God wants a conversation about it?
If you were to ask for a sign from God to guide your future, what would you ask for? The 'sign' of a young girl of marriageable age (maiden) conceiving and bearing a son 'Emmanuel' has been interpreted as a great fulfilment of Gods birth among us in Jesus through Mary. When a sign is given it requires both 'seeing' and 'understanding'. Ponder a 'sign' that has changed your life. How has the 'sign' of Jesus changed your life?
Paul frequently introduces himself as 'a slave' of Christ Jesus. Being a slave is actually freeing for Paul. The emperor, idols, money, possessions… nothing and nobody is his Master. Only Jesus. He lives in love and for love alone. Jesus, who is God 'enfleshed' has the first call of obedience on his life. Can you glimpse Paul's joy and freedom? What has God 'sent' (the meaning of the word 'apostle') you to 'be' and 'do'? Are you free enough to say 'Yes'?
While we often remember Mary's visit by the angel and her 'Yes' to God, we can easily miss Joseph also had a visit by an angel (message bearer) in a dream. Without Joseph saying 'Yes' Mary and Jesus could both have been killed! (public stoning was the penalty for pregnancy before marriage). Joseph 'did as the angel of the Lord had commanded him'. Is your life open to being changed and disturbed by 'an angel'? Have you ever pondered how vulnerable and uncertain is the experience that Mary and Joseph walk into with their combined 'Yes's'
What is one action that you will do to be 'livingtheword' this week?