All Souls Yr A – a message of comfort
October 28, 2014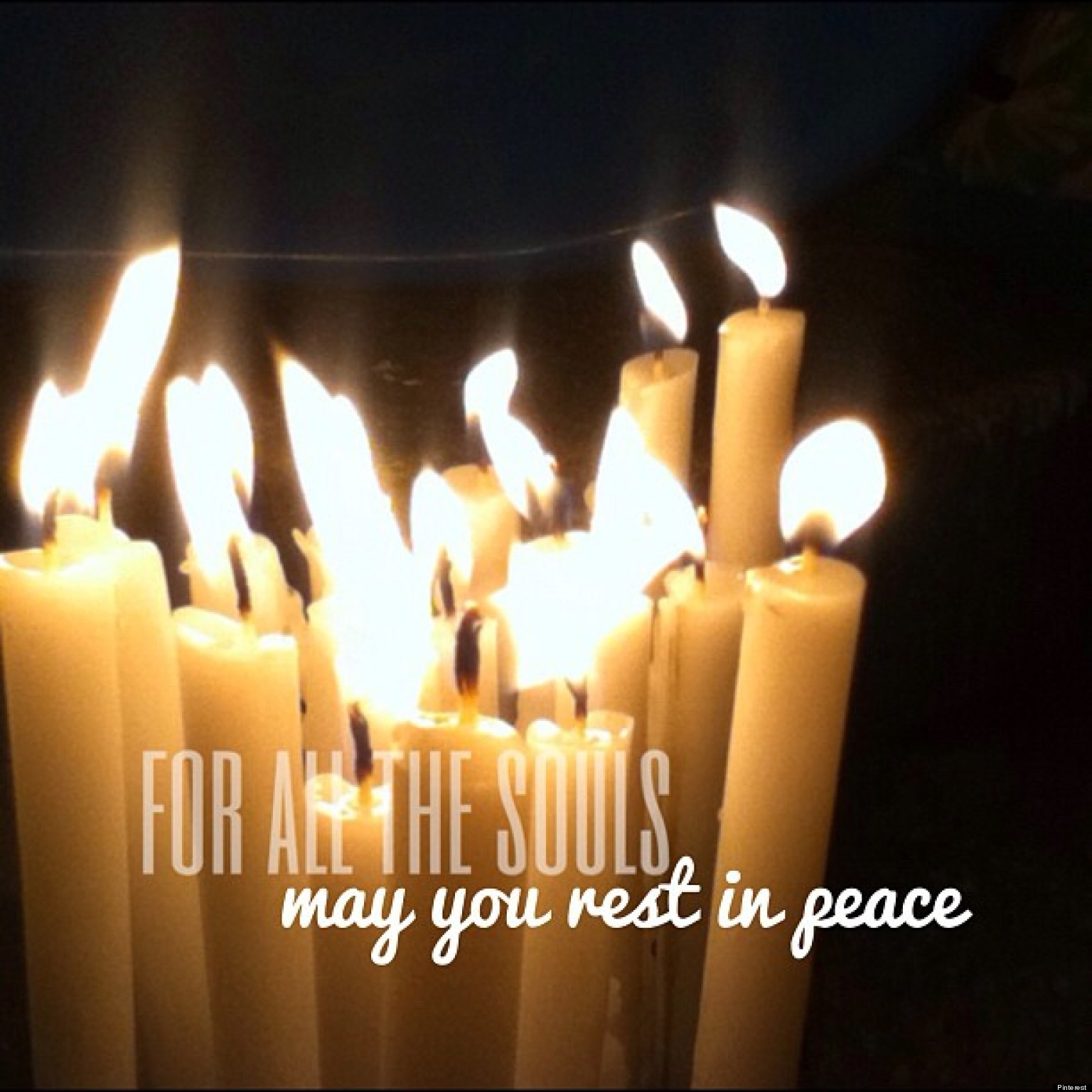 Download All Souls
Reflection Questions
On November 1 we remember All Saints and on November 2 we remember All Souls. The month of November becomes a special time of remembering and praying for our loved ones who have passed away. In many places and in many cultures special blessings and celebrations take place at gravesides to remind us how closely united we are with all who have gone before us. We are reminded by these celebrations we will all be together again in the resurrection.
 We have all experienced a person close to us passing away. Sometimes we need to enter the experience again to say a personal farewell, remember a beautiful memory, treasure the friendship. Some of the words of the first reading are frequently shared at funerals to bring comfort. Which words speak personally to you: 'they are in the hands of God', 'no torment should touch them', 'they are in peace', 'those who are faithful will live with him in love', 'grace and mercy await those he has chosen'.
St Paul writes to the community in Rome. He has not met them and they are cautious of him. The Letter to the Romans is a beautiful summary of Paul's teachings. It reaches a high point in today's reading: 'what proves that God loves us is that Christ died for us while we were still sinners'. Sometimes people hold a fear that a loved one was not at peace or right with God as they passed away. Paul would invite us to simply marvel at what God has actually revealed by his Love in Christ. Imagine your loved one receiving the reconciliation given by Jesus Christ.
Readings of comfort continue for us in the Gospel. Consider the profound truth that 'nothing can be lost from God'. It is the heart of God that all people not be 'lost' but welcomed 'home'. Allow your heart to feel the difference between the words 'lost' and 'found'. Can you glimpse the beauty of Jesus, each disciple, the church, being the heart and hands of God to 'welcome the lost back home'?
Our final home is eternal life in heaven. Death is not the end, but a doorway into a new life with God. Can you glimpse the funeral service in the church is a foretaste of your loved one being 'welcomed home to heaven'? Do you have a positive memory of the welcoming home and sending to God. What words of farewell can you imagine your loved one saying to you again today for your journey?
What is one action that you will do to be 'livingtheword' this week?