Archive for the 'Faith' Category
Discussion Guide for 25th Sunday Year C:  Mercy and Money Matters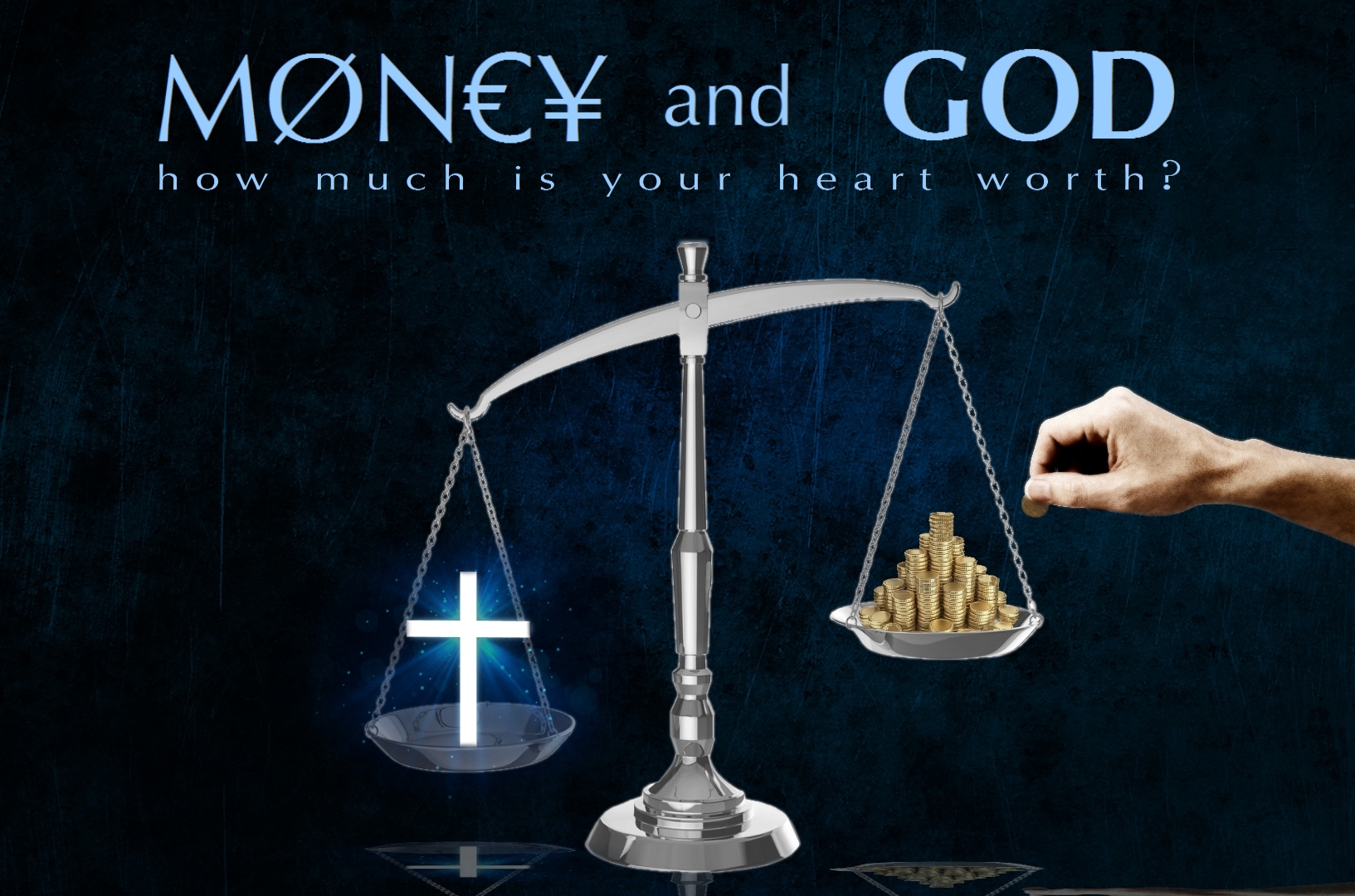 Reflection Questions

• When Amos preached, Israel was prosperous and at peace with its neighbours. Amos, whose ʻday-job' was to look after orchard trees, was upset at the growing gap between the rich and poor. He decided to go the city of Jerusalem to shout out his concerns. False weights in scales, selling the poor as slaves because they could not pay their debt, selling to the poor the food scraps off the floor of the wheat barns of the Rich. Banks trading money, mortgagee sales of those unable to pay interest on their home loans, the rich forcing the poor further into slavery who are only able to buy 2 minute noodles for their families. Do you ʻsee' what is happening in society? What is your response to God who says ʻI will never forget a thing they have done!' How does God feel? How do you feel?

• Timothy is a young man left by St Paul to lead and guide the community at Ephesus. He is trying to keep the Christian community together. Some believed they had special knowledge and should have more importance in the community. Others were promoting civil disobedience, not wanting to go along with Roman authorities and governmental structures. On Sunday do you lift up holy hands without anger or argument?
• Jesus' Parable of the Crafty Steward provides Luke with an opportunity to combine the themes of Mercy and Money. God's mercy and care for God's people is to be mirrored by the material care and support of the poor by God's people. This is the ʻcovenant' or ʻarrangement' God's people are to live by (the reason for Prophet Amos going to Jerusalem in the first reading). Are you in relationship with anyone who is ʻpoor' and in need? What might living this covenant mean for you?
• The rich man has a dishonest steward, but Jesus concludes by praising some of the dishonest stewards actions. The steward has just lost his job. Before everyone finds out, he has a crafty but risky plan. He will not charge the full interest and commission on the debt. He will win friends and those in debt will also praise the honour of the rich land owner believing that the master is truly honorable in not charging them interest on their ʻloan'. Jesus comments that worldly people are often more creative and faithful to their goals and use of money to build ʻtheir kingdom' than are spiritual people. How could you creatively use money to build the ʻKingdom of God'. Have you considered any creative fund raising project which could serve the poor? Have you shared your wealth and shown a preferential option for the poor recently?
• In the Gospel of Luke, the best use of money is to use it in the service of lifting up the poor. In doing this you will also be ʻrich in the sight of God' – and you will be truly welcomed into your ʻeternal dwelling' in heaven. Do you connect Mercy and Money? Have you considered what standard of living is ʻenough' so that you may have something to share with the poor and those in need? How could you be a ʻcrafty steward' of your resources and lifestyle so that you please God and the poor?
• What is one action that you will do to livetheword' this week?
web: www.livingtheword.org.nz   Email: nzlivingtheword@gmail.com   Livingtheword resources are created by Fr Frank Bird a Marist priest and Mrs Bev McDonald, ACSD, distributed by Marist Laity Auckland, NZ www.maristlaitynz.org
Discussion Guide, 19th Sunday Year C: Will You Be Found Ready?
Readings: Wis. 18:6-9, Heb. 11:1-2, 8-19 or 11:1-2, 8-12, Gospel Lk 12:32-48 or 12:35-40
Reflection Questions
• The Book of Wisdom was written to help Jews life faithfully in the midst of the big and unbelieving city of Alexandria. The strong Greek culture, pagan worship, and completely different view on life caused many Alexandrian Jews to have a crisis of faith. The writer encourages them to have courage in the ʻoaths in which they put their faith' and to live according to the divine commands given by God. What is your biggest struggle in living in a secular society? What particular belief, knowledge or practice is at the source of your courage to keep ʻfaithful'?
• The Letter to the Hebrews is the 2nd reading for the next 4 weeks. It is a letter written to ʻHebrews' to help them understand how First Testament worship is completed and overtaken by the Cross of Christ. Abraham and Sarah are both inspirational models of ʻfaith'. They left home not knowing where they were going, actively stepped out and searched for land, conceived a child because they believed in the promise of God rather than their human understanding. It would have been easy to sit on the couch waiting for God's promises. Abraham and Sarah remind us to be active in our faith. Are their areas in life where you need to participate more with God? What is your next step?
• Luke continues to develop a theme of Jesus' teachings on wealth and greed.  Building a bigger barn to house more grain was considered foolish – it signalled a decision to move from having ʻenough' to having ʻluxury', total sensual satisfaction combined with a blindness to those who do not have ʻenough' to eat and drink. Have you considered moving from ʻhoping to be generous' to a decision ʻto be generous'? Opening up a ʻGod bank account'? Asking your priest or friends who is in need in your local area?
• The invitation to sell your belongings and give alms is for Luke a decision to live a very different lifestyle. To throw away all plans of greed and self centeredness and live simply so others may simply 'live'. How you ever considered voluntary poverty and simplicity of life so that
resources may be shared for others? Is there a life-style choice that you could make this week to live this invitation?
• The Christian community is recognising Jesus' return is not coming immediately. The parable shares an image. Disciples are to understand themselves as ʻcare- takers' charged with the task of ʻfood distribution'. Attending to this task determines where believers will spend eternity! Did you know 1 billion people are hungry every day? Ever thought of dropping off food to a ʻfood bank' or starting a collection in your parish?
• If entry into heaven was based on a quiz, and you knew the answers before-hand, would you practise the answers? If we are to clothe the naked, feed the hungry, comfort the sick and lost – and we know this is the ʻmasters will' – would we be found ʻready'? Do we fear not being found ready…. are we in for a ʻsevere beating'?
• What is one action that you will do to ʻlivetheword' this week?
web: www.livingtheword.org.nz   Email: nzlivingtheword@gmail.com   Livingtheword weekly download and resources are created by Fr Frank Bird sm, a Priest of the Society of Mary and Mrs Bev McDonald, ACSD, distributed by Marist Laity Auckland, NZ. www.maristlaitynz.org