Archive for the 'Fasting' Category
Discussion Guide:  Ash Wednesday Lent Yr. A
Reflection Questions:    • Ash Wednesday begins Lent. It is easy for 6 weeks of Lent to pass by and one has not placed oneself on the 'starting line' to begin the journey. Taking part in the reception of the ashes symbolises starting the journey. It is possible to appear at the starting line but not enter the race. What was the experience and journey of Lent last year like? Share a decision and plan with a faith-friend and ask for them to cheer you on over the next 40 days.
• The image from the prophet Joel is an invitation for everything to come to a complete stop. Call everyone. Old. Young. Babies. Newly married. Priests in the middle of their work at the altar. How could you 'stop'? Where? When? The image is of a special people called to be a 'light' not a 'reproach' among the nations. Pray for the whole christian church throughout the world during the season of renewed faithfulness in turning from sin and being faithful to the Gospel.
• Imagine being an 'Ambassador'. The responsibility and challenge of representing and delivering important communication. If you accepted the job your witness and life-style would be challenged to be in harmony with your message. Jesus gives his disciples an ambassador's task of proclaiming 'on behalf of Christ, be reconciled to God'. Will you, as an ambassador, receive the sacrament of reconciliation during this season of Lent?
• Jesus does not ask, but presumes that a disciple will do certain actions. When you give alms…. When you pray…. When you fast…. These traditional lenten practices are powerful practices that help us to clearly focus on what is important.
• Prayer: What voices do you listen to?
• Fasting: What things fill your life?
• Almsgiving: Do you hear the cries
of those in need and respond?
• Jesus emphasises doing these actions in 'secret' will be 'repaid' by God. 'In secret' guards us from seeking attention and personal 'glory' from others. Lent is not to turn into a shallow show. Do not be afraid to share your secret lent journey with a friend – and encourage your friend into the depths rather than the surface show.
• What is one action that you will do to 'livetheword' this week?
Discussion Guide:    5th Sunday Lent Yr. C – God's Astonishing Mercy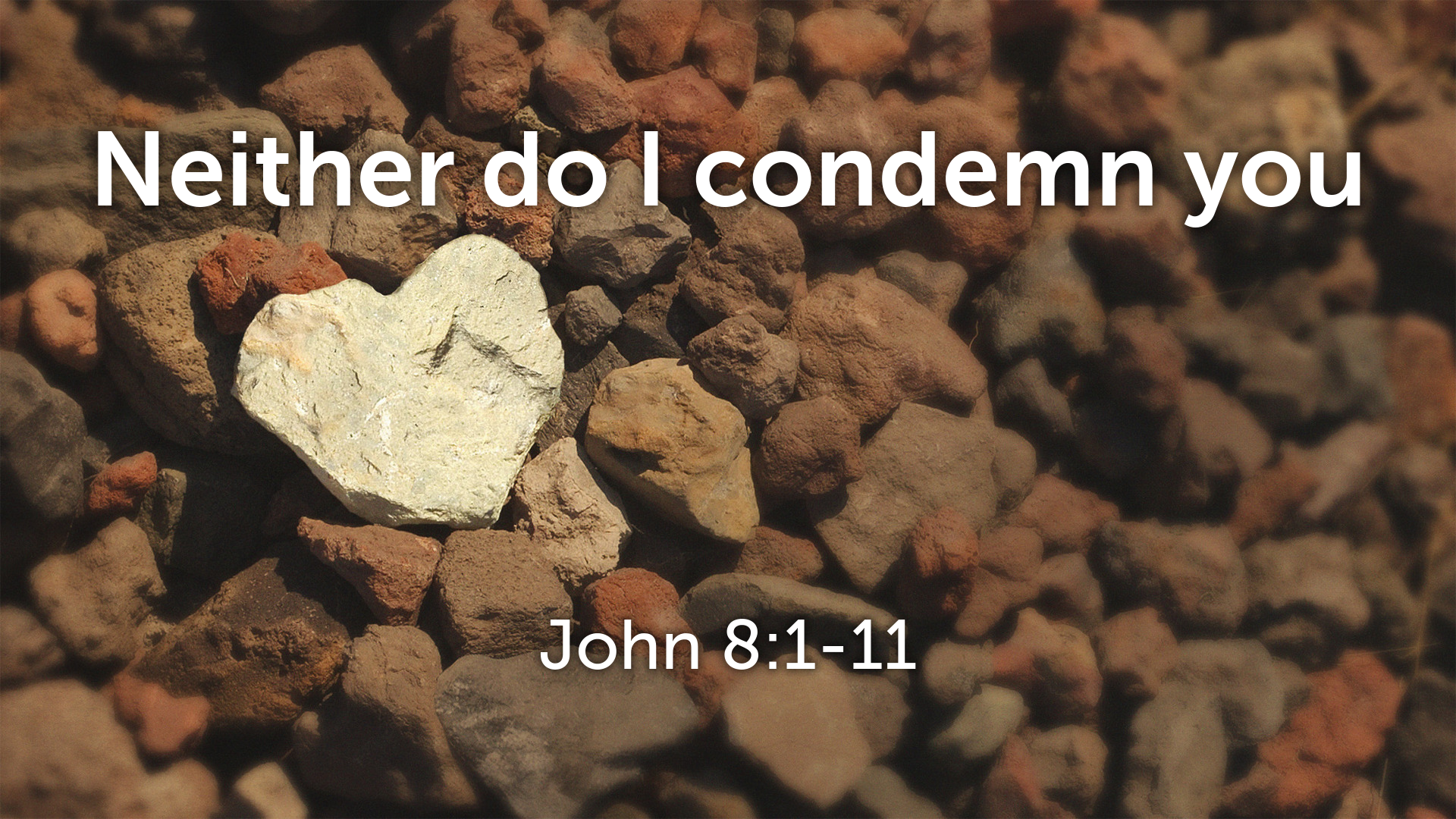 Reflection Questions:
• Chapters 40-55 are a special part of the Book of Isaiah. While still away from their homeland struggling with life in exile in Babylon, Isaiah invites people to understand God 'is doing something new'. Have you ever wanted things to 'return to the way they were' when chariots and horsemen of Egypt were beaten up by God? If you had to 'see' new 'rivers', current experiences that are forming you, what would you identify? Do you allow yourself to see difficult times as experiences that can grow you eventually into 'praise'?
• In his previous life as a Pharisee, Paul would have treasured living all 613 Jewish laws taught by Moses. He would have had honour and status in the community. This is now colourfully referred to as 'rubbish'. (Literally the word means scraps thrown to dogs). Paul's life is now aimed toward 'being taken possession of by Jesus'. Have you ever desired to be 'fully taken over by God'? How could you pursue this as a 'goal'? Paul reflects this reality of possession is not 'taken' but received as a gift. What part of your life would you like to ask the Spirit into this Lent?
• In the season of Lent special readings  are chosen to hopefully puncture our lives so that we let in God's mercy. The Prodigal Son is now followed this week with the Woman caught in Adultery. Both readings reveal an unexpected forgiveness.
• Early in the morning people started coming to Jesus in the temple area and listened to his teaching. In this last week of Lent how could you bring yourself into the presence of Jesus to 'listen' and ask for guidance. Is there a church in your neighbourhood, on your way to work which can help you achieve this?
• Scribes and Pharisees believed following Laws strictly would bring a person into 'holiness'. They were upset Jesus spent time with those doing the opposite (sinners). They test him publicly if he keeps the Laws Moses commanded. They wish to maintain a way of relating to God that puts people into 'holy' – right -and 'sinners' – wrong. Love and mercy is abandoned in favour of judgment and punishment. Jesus beautifully takes away all 'holy' pretending as he knows we all sin. Faced with this deep truth we meet God's response. Consider praying vulnerably in the context of your own life: neither do I condemn you.  What is your response to someone when you realise they do not judge you but love you?
• Can you remember a time when your relationship with God changed away from a focus on sin toward a deeper knowing of forgiveness? What has been the deepest experience you have had of the Mercy of God? Do you allow the Sacrament of Reconciliation to help you move beyond guilt into wisdom and forgiveness?
• Please note in communities that are welcoming candidates for Baptism at Easter different readings are used for the 'Rite of Scrutinies' this Sunday.
• What is one action that you will do to be 'livingtheword' this week?
Discussion Guide:     1st Sunday Lent Yr C: Listen – How is the Spirit Calling You?
Reflection Questions:
• The book of Deuteronomy shares one of the most important statements of faith in the Old Testament. It was spoken every time a person gave their offering to the priest in the Temple. It reminded them of their identity and how God 'saved' them. Bringing the tithe (tenth) of the harvest to the temple acknowledged God's care and provision. How could you express this religious practice of thankfulness – 'tithing' (giving a 10th)? Dt 26: 12-15 invites giving to the levite (priest), the foreigner (refugee), the orphan and the widow (those without family and financial support). This is at the heart of the Lenten practice of 'almsgiving'. How generous will you be in giving of your time, talent, money, compassion… this Lent as a way of 'thanksgiving' for what God has given you?
• Paul's letter to the Romans is a careful explanation of how we are made right with God. Justification by keeping the 'law' was deeply ingrained in Jewish consciousness and history. Paul reminds us that it is faith in God's covenantal relationship with us in Jesus that saves us. In a relationship, what is the difference between 'law' and 'love'?  Do you 'enjoy-love' your relationship with God? Does a 'love' relationship need to respect any 'law'? What word or image would describe your relationship with God 'now' as the journey of Lent begins?
• Jesus in the desert provides us with the starting point of Lent. Consider how you can create some 'desert' space in your life, away from distractions and noise, to be with God and discover your 'true' self? What is 1 decision you can make to enter the Lenten 'desert'?
• Careful reflection on Jesus' temptations leads us to see a mirror conflict within ourselves between good and evil. Get bread for 'self'. Seek power and reputation. Demand support from others. Prayer, Fasting and Almsgiving are practices during Lent to deconstruct our false self and reconstruct our true self. Almsgiving enables the hungry at our door and beyond to be fed and healed. Fasting turns us from worldly consumerism to clarity of purpose and compassion for others. Prayer tunes us into God's vision and voice. From Jesus' temptations, which core temptation do you notice strongly at work in your life? Which Lenten practice do you need?
• Repent literally means 'change your mind'. It could be understood as 'turn your value system around completely – 180 degrees'. As Lent begins, Jesus guides us: there is more to life than satisfying our 'bread-belly' and physical or material cravings. What creative fasting experience could you create to nourish your spirit and soul journey?
• Returning from the great baptism event in the Jordan, Jesus would have faced pressure to get active and do things. Interestingly his choice was to listen to where the Holy Spirit deep inside was calling. Are you faced with a temptation to 'perform' and be a certain type of person in public? Whose voice is the Spirit and what is the Desert for you?
• What is one action that you will do to be 'livingtheword' this week?