Archive for the 'Repentance' Category
Discussion Guide:    5th Sunday Lent Yr. C – God's Astonishing Mercy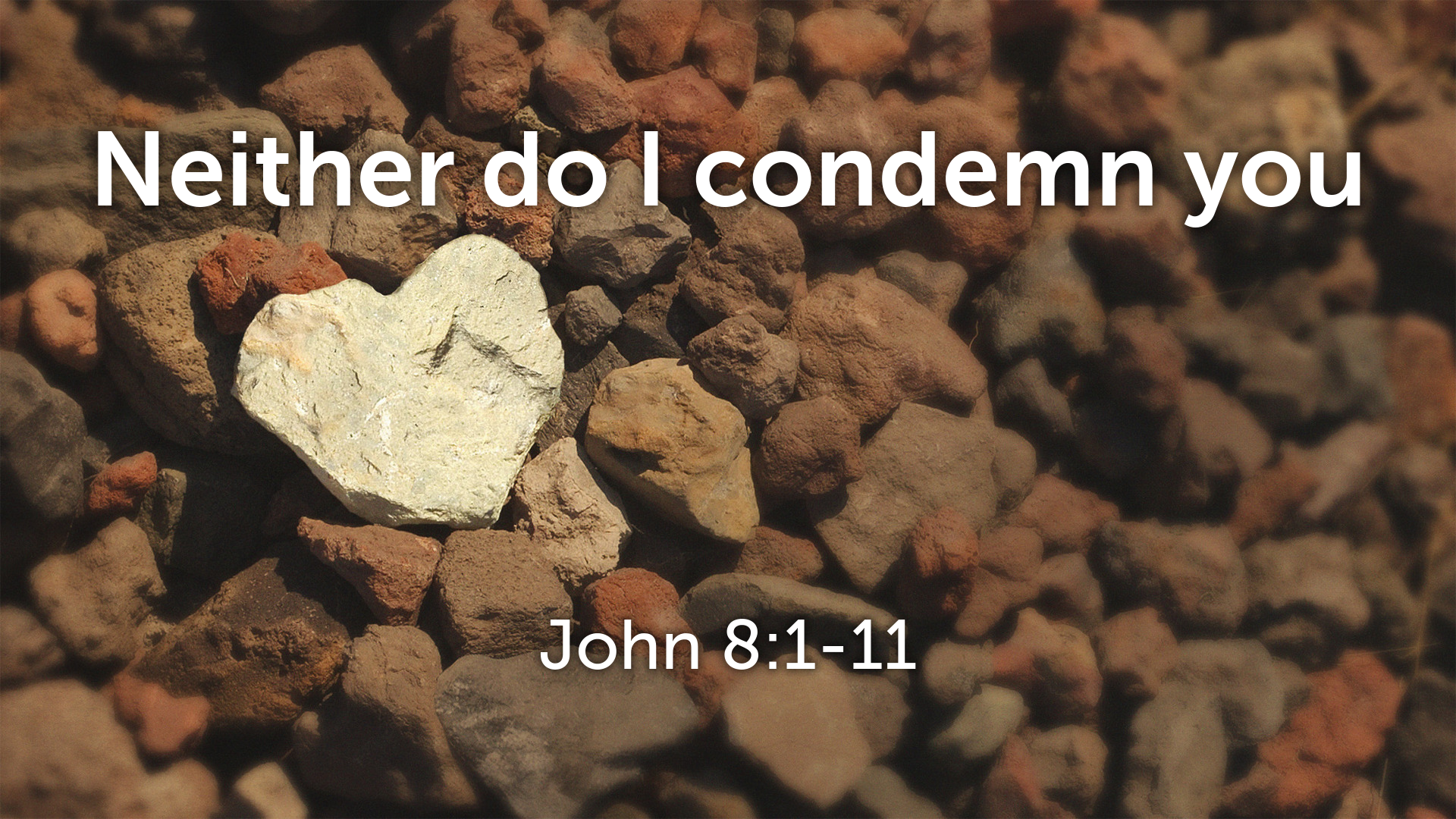 Reflection Questions:
• Chapters 40-55 are a special part of the Book of Isaiah. While still away from their homeland struggling with life in exile in Babylon, Isaiah invites people to understand God 'is doing something new'. Have you ever wanted things to 'return to the way they were' when chariots and horsemen of Egypt were beaten up by God? If you had to 'see' new 'rivers', current experiences that are forming you, what would you identify? Do you allow yourself to see difficult times as experiences that can grow you eventually into 'praise'?
• In his previous life as a Pharisee, Paul would have treasured living all 613 Jewish laws taught by Moses. He would have had honour and status in the community. This is now colourfully referred to as 'rubbish'. (Literally the word means scraps thrown to dogs). Paul's life is now aimed toward 'being taken possession of by Jesus'. Have you ever desired to be 'fully taken over by God'? How could you pursue this as a 'goal'? Paul reflects this reality of possession is not 'taken' but received as a gift. What part of your life would you like to ask the Spirit into this Lent?
• In the season of Lent special readings  are chosen to hopefully puncture our lives so that we let in God's mercy. The Prodigal Son is now followed this week with the Woman caught in Adultery. Both readings reveal an unexpected forgiveness.
• Early in the morning people started coming to Jesus in the temple area and listened to his teaching. In this last week of Lent how could you bring yourself into the presence of Jesus to 'listen' and ask for guidance. Is there a church in your neighbourhood, on your way to work which can help you achieve this?
• Scribes and Pharisees believed following Laws strictly would bring a person into 'holiness'. They were upset Jesus spent time with those doing the opposite (sinners). They test him publicly if he keeps the Laws Moses commanded. They wish to maintain a way of relating to God that puts people into 'holy' – right -and 'sinners' – wrong. Love and mercy is abandoned in favour of judgment and punishment. Jesus beautifully takes away all 'holy' pretending as he knows we all sin. Faced with this deep truth we meet God's response. Consider praying vulnerably in the context of your own life: neither do I condemn you.  What is your response to someone when you realise they do not judge you but love you?
• Can you remember a time when your relationship with God changed away from a focus on sin toward a deeper knowing of forgiveness? What has been the deepest experience you have had of the Mercy of God? Do you allow the Sacrament of Reconciliation to help you move beyond guilt into wisdom and forgiveness?
• Please note in communities that are welcoming candidates for Baptism at Easter different readings are used for the 'Rite of Scrutinies' this Sunday.
• What is one action that you will do to be 'livingtheword' this week?
Discussion Guide:   3rd Sunday Lent Yr. C – Repent and Bear Fruit
Reflection Questions:    •In our first reading God meets Moses at the mountain of God; while Moses was simply carrying out his duties tending the flock, something caught his attention and he investigated. How attentive are you to God communicating in your everyday life?
•God explains to Moses that this revelation is not completely new but rather is in continuity with the history and experience of the Jewish people. (I am the God of your fathers…). Moses 'hid his face' 'afraid to look at God'. Reverence and awe before the sacred and acceptance of historical continuity in community are not easy concepts in today's Western culture. Why is it so important that our spiritual experiences be tested within a historical community of continuity? How much is that a challenge for you and why?
•God chooses to reveal the Divine Name to Moses; "I AM WHO I AM." It is so sacred to Judaism that they use initials 'YHWH'. What does it mean when someone shares their name with you? How have you encountered God so far during Lent?
•When we listen to God do we take on the role of passive spectator OR actively engage with God as a change agent. Moses shared with God that he felt too weak and unable to talk properly. God provides answers to all Moses' issues…How has God asked something of you lately? Have you freely explained your concerns to God and who might you ask to help you be obedient to fulfilling God's will?
•The Corinthian community was becoming comfortable. They assumed that receiving Baptism and celebrating Eucharist was all one needed to be saved. St Paul reminds them of the dangers of presuming salvation. Our Hebrew ancestors did this and they "were struck down in the desert". This is a warning, we need to continually try to cooperate with God. Are you feeling comfortable in your faith? What lifestyle choice or action could you make to express a more committed following of Jesus?
•The theme of God's judgment enters Lent in this passage of Luke. Pilate had killed religious revolutionaries from Galilee while they were offering sacrifices to God in the temple. That event was compared to a tower falling over near the Temple (pool of Siloam) killing 18 people. They asked Jesus if these people were sinners, and if God was punishing them. Jesus provides a shocking answer. We are all going to die and receive judgment before God. It is urgent and your first concern to be found 'ready'. Are you ready to die? Why not?
•The fig tree, the only tree mentioned in the the garden of Eden, is at the same time a symbol of the promised Land, God's people, & the blessing of God. In the parable, can you see yourself as the fig tree? Who do you think the gardener is? It took about 3 years for a fig to fruit. By God's mercy it is given more time -but it is still under judgment. Consider God's call on each of us as disciples. What is it like to know God is merciful? How is God fertilizing and cultivating you? What fruit are we are asked to produce?
•In ancient times people thought God was vengeful & punishing. Jesus says God is NOT this way. He shares the importance of people moving away from sin and destructive patterns of guilt and blame. Repent means literally 'to turn your life around'. What would you like to turn 'from' and 'toward?
•What is one action that you will do to be 'livingtheword' this week?