Archive for the 'Rules' Category
Printable Discussion Guide HERE
Reflection and Questions:
• Zechariah makes a prophesy that the Saviour will enter Jerusalem riding on a donkey. Horse and Chariot were symbols of power and war. A donkey was a symbol of humble work and peace. Horse and Donkey. Power and Humility. Violence and Service. Why does the world favour a horse, God a donkey?
• "Meek" is a word mentioned twice in todays readings. It comes from a Greek word meaning 'not easily provoked'. It can also be translated as 'teachable'. Think of a person feeling anger yet staying in control, open to listen and learn and respond with justice not violence. Meek people lead the way in reconciliation, healing. They are open to learn rather than being locked into a closed thinking pattern. Who could you identify as 'Meek'? What practice could you adopt to develop a meek (teachable) character?
• 'Flesh' is Paul's expression for a life lived without God, like an animal just following its senses. A 'Spirit' led life is open to God and turned outward in love. How do you experience the disciple's tension of 'flesh' and 'spirit'? Which life do you feed and nourish?
• In chapters 11-12 Matthew is teaching about Jesus' identity as Messiah. Matthew has Jesus replace Moses as the great teacher. Jesus is the Wisdom of God; greater than the Torah (Law given by Moses) and all the Prophets. 'No one knows the Father except the Son and to whom the Son wishes to reveal him' is a knowledge claim by Jesus. He challenges the idea of Jesus as a comfortable teacher or earthly King. What is Jesus claiming? How does his claim challenge me today?
• Jesus says learned religious figures struggle to accept him, yet 'little ones' (the poor, unlearned, simple folk, manual workers) accept him. Jesus was shaking up all the accepted patterns of religion and society. Why do you think learned people found his claims so difficult? How does pride and position impact our ability to be meek (teachable) and humble? When we are heavily invested in our understanding of life we can become 'comfortable' and 'satisfied'. How does that block our ability to be 'open'? Are you satisfied with the answers about your life? How have you made Jesus comfortable? What challenge of Jesus is
hardest to be 'open' to?
• The Torah (OT Law) handed down by Moses required knowing and being obedient to 613 laws. This was a 'heavy burden'. People felt oppressed by the rules and those enforcing them (Sadducees, Scribes, Pharisees). Jewish people referred to this as the 'yoke of the law'. Jesus invites a radical change. 'Come to me' all who are feeling heavily burdened. I will give you rest. Put on my yoke. Learn from me'. The Torah is being replaced by relationship with the person of Jesus who is choosing to be yoked with us. A wooden 'yoke' put around the bullocks neck was tailor made, avoiding painful imbalance or abrasions and it
evenly distributed the load. An experienced bullock was paired with a young one to teach it how to work in tandem to bear far more than it could do on its own. What does this image convey to you? How are you experiencing the 'yoke' of Jesus? Are you trying to go it alone or are you working with Jesus?
• What is one action that you will do to 'livetheword' this week?
Discussion Guide:    31st Sunday Yr. B: Love God and love your neighbour.
Reflection Questions:
• The Book of Deuteronomy (second law) is a summary of God's teachings to help guide God's people as they leave the desert and enter their new and promised home-land Israel. Moses reminds them they have been looked after and loved so beautifully that the only proper response to God is to return love. 'Love your God with all your heart'. Have you 'taken into your heart' God's love and care for you?
• Jewish people still treasure this 'command' to hear and remember. Devout Jews wear this prayer in little prayer containers (phylacteries) on their wrist and forehead, pray it morning and evening, and have a container at the doorway of their home which they touch to remind them to love God who loved them. How could you be reminded of God's love each day? Where could you put a crucifix so that it is a daily visible and touchable reminder as you 'come and go' in and out of your home?
• The Letter to the Hebrews is written for Jewish Christians who are struggling and tempted to return to the practices of the temple, the laws, the sacrifices. Jesus is shown to be the true and perfect high priest who will never die and whose sacrifice on the cross forgives 'once and for all'. Do you ever think something else needs to be done to forgive you? Make you acceptable? Do you find yourself holding God's love at arm's length until you become perfect by your own actions? What practices or traditions do you long for that used to make you feel well?
• Jesus is now in Jerusalem. He has chased out money changers from the Temple, had arguments with Pharisees and Scribes. Today a frequent faith question is discussed. Jews believed that 613 laws were developed from the 10 commandments. Living all these laws put one in right relationship with God. Scribes who were teachers of the laws especially to the younger generation were often asked: Make it simple? Which is the greatest? Jesus quotes from Dt 6, 4 (1st Reading) but also adds Lev 19,18 – care of the poor (check out Lev 19.9-17). 613 becomes 2. How do you move from love of God on Sunday to love of God on Monday? Do you find it easy to separate love of God from love of neighbour? How do you see this in your life? In the Church?
• The Prophets of the Old Testament constantly pointed out the ease at which people worshipped in the temple with ʻburnt offerings and sacrifices' but did not love their ʻneighbour' shown by helping others in need. Love of God draws me into a relationship with all whom God loves. God painfully wishes our love to be extended to lift up the lowest and forgotten in society. Imagine entering a home for dinner and saying nice words at the table. Upon leaving the house, kicking the children and scratching the host's car. What is going on?
• The scribe agrees with Jesus. But Jesus says things are still incomplete: ʻyou are not far from the Kingdom of God'. Close but not there yet! Your head is ʻon board' but is your life going to truly show direct ʻaction' linking God AND Neighbour? The crowd stayed silent. Why? What would it involve to actually live and love neighbour as your own flesh and blood?
• What is one action that you will do to be ʻlivingtheword' this week?
Discussion Guide:   22nd Sunday Year B – Holiness Comes From the Heart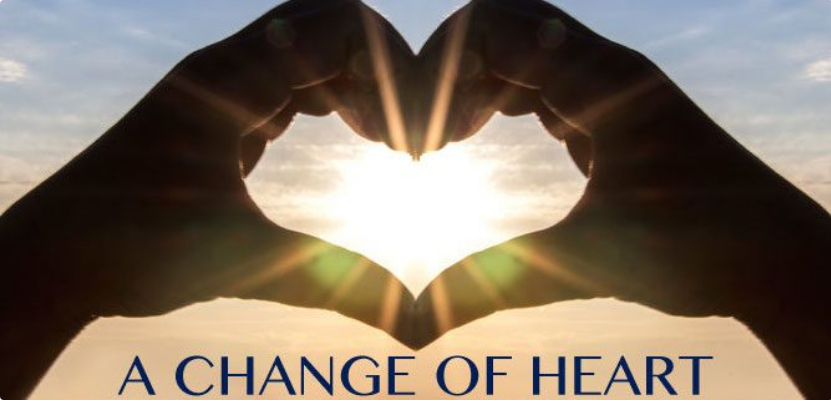 Reflection Questions:  • Deuteronomy literally means 'second book of law'. The 10 commandments given to Moses when applied to daily life became a large set of 613 guidelines to live a holy life. These are explored in the Book of Deuteronomy and added to by the 'teaching of the elders'. Jewish people treasured their 'laws' as a national treasure. Truth. Wisdom. Justice. Is a relationship helped or hindered by 'laws'? What religious guidelines do you 'observe carefully'? What practices have you found help you feel 'close' to God?
• The Letter of James is regarded as a 'Catholic' or 'general' letter as it was not written for a particular community. James insists liturgy and life-style are linked together. He paints a beautiful picture: a disciple is like a new birth, a new creation of 'truth' made from the WORD. Like the first-fruit of a plant, the seed of the word is planted in us and should show itself outwardly. Eventually the aim of the plant is to 'look like something' – actions of caring for orphans and widows (the lowest in society) and an 'unworldly' character. Planting takes some preparation and nurturing. How could you allow the word to be more fully 'planted in you'? It is easy for religion to be 'skin deep'. Who are 'orphans' and 'widows' in your life? What would it look like for you to be 'unstained by the world' – less worldly?
• Returning back to the Gospel of Mark, Jesus is in Galilee but ʻspies' from Jerusalem come to watch him. Pharisees and scribes seek to shame him in public telling Jesus and his disciples they are not keeping the ʻtraditions of the elders' (613 laws) and obeying the ʻpurity codes'. Eating food is an intimate practice as it involves what goes into our bodies. Washing and cleansing rules were to apply. These rules gradually developed into such a complex list that poor and working people of the land could not satisfy all the conditions. This experience turned religion into oppression and made people feel distant from God. Jesus challenged this dynamic of oppression and exclusion under the guise of holiness. How might Jesus challenge us today?
• Pharisees saw themselves as lay people stirring up the faithful toward a ʻsuper-piety'. Israel was called to Holiness. Let's be holy! Two characteristics mark the pharisee spirituality. (1) religion becomes a set of rules to be lived rather than a relationship of love to be lived. (2) Judgement is made of others who do not follow ʻrules' consequently separating those who are ʻin – clean' and ʻout-unclean'. How can you see this dynamic within yourself? In others? What does authentic holiness look like for you?
• Jesus over-turns the entire Jewish system of ritual purity which focussed on set external actions making one acceptable before God. It is revolutionary as these purity laws were proud identity markers for Jews of their ʻholiness'. He points deeply into the heart adding three ideas not normally listed
• blasphemy – literally ʻsaying what is wrong is actually right'
• arrogance – literally ʻtrying to make a thing shiny'
• folly – foolish – literally ʻwithout a deeper perspective'
• Do you consider these inner characteristics harmful? What virtues could you practice as their ʻantidote'?
• What is one action that you will do to be ʻlivingtheword' this week?