Posts Tagged '4th Sunday Advent'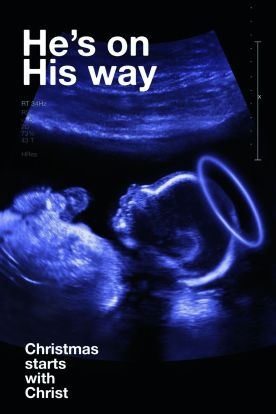 Download 4th Sunday Advent Reflection Document
Reflection Questions
The 4

th

Sunday of Advent points excitedly to the next few days – the birth of Jesus. In the final days before Christmas how could you achieve a balance: writing christmas cards and preparing heart and home for Christ. Attending christmas parties and choosing space and silence for prayerful listening to God. Buying christmas presents and being a christmas presence? If you were asked to describe your joy at Christmas what would you say?
Ahaz was King of the southern Kingdom of Judah. Isaiah was trying to encourage him not to enter a military agreement with Assyria. Both God and Isaiah hold a conversation with Ahaz. Go on, ask for a sign from God! He declines, most probably because he does not want any sign to change his mind. Is there any decision you have made which you stubbornly refuse to change your mind about yet feel God wants a conversation about it?
If you were to ask for a sign from God to guide your future, what would you ask for? The 'sign' of a young girl of marriageable age (maiden) conceiving and bearing a son 'Emmanuel' has been interpreted as a great fulfilment of Gods birth among us in Jesus through Mary. When a sign is given it requires both 'seeing' and 'understanding'. Ponder a 'sign' that has changed your life. How has the 'sign' of Jesus changed your life?
Paul frequently introduces himself as 'a slave' of Christ Jesus. Being a slave is actually freeing for Paul. The emperor, idols, money, possessions… nothing and nobody is his Master. Only Jesus. He lives in love and for love alone. Jesus, who is God 'enfleshed' has the first call of obedience on his life. Can you glimpse Paul's joy and freedom? What has God 'sent' (the meaning of the word 'apostle') you to 'be' and 'do'? Are you free enough to say 'Yes'?
While we often remember Mary's visit by the angel and her 'Yes' to God, we can easily miss Joseph also had a visit by an angel (message bearer) in a dream. Without Joseph saying 'Yes' Mary and Jesus could both have been killed! (public stoning was the penalty for pregnancy before marriage). Joseph 'did as the angel of the Lord had commanded him'. Is your life open to being changed and disturbed by 'an angel'? Have you ever pondered how vulnerable and uncertain is the experience that Mary and Joseph walk into with their combined 'Yes's'
What is one action that you will do to be 'livingtheword' this week?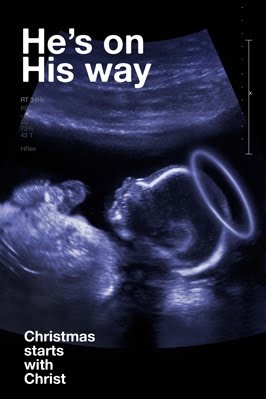 Download 4th Sunday Advent Reflection Document 
Reflection Questions
As Christmas arrives, special passages of scripture are used to guide our understanding of Christmas. This Sunday is the only time that the Prophet Micah is used for our Sunday Readings. A prophecy 700 years before Jesus points to the little town of Bethlehem, famous as it was the home of Jesse, King David's Father. It was from this royal line the Messiah would arrive. Ephrathah was a little and insignificant 'clan / tribe'. Consider for a moment just how extraordinary is God's power to guide history and prophecy to fulfilment. How might this help you 'trust' in God?
The Letter to the Hebrews teaches about the significance of Jesus. Holocausts, sin offerings and sacrifices were experiences of Jewish worship in the Temple that were to bring people into union with God 'according to the law'. Jesus is shown as following the will of God and bringing forgiveness and union with God 'through the offering of the body of Jesus Christ once for all' on the cross. Why Jesus has come among us is pointed out. Do you keep Christmas separated from Easter? Have you noticed cards and decorations easily identify with the joy of a new-born child and the hope of 'peace' but prefer to leave out the next step of the sacrifices involved in 'I come to do your will, O God?' What is the will of God inviting you to do?'
This gospel scene of Mary ʻvisiting' Elizabeth aims to show us more than the greeting of two expectant mothers or that Mary is a caring young woman to her older cousin. Behind this scene are layers of stories. Mary, a ʻnew mother' (New testament) stands before Elizabeth an ʻold mother' (Old Testament). Behind Elizabeth is her husband, Zechariah the High Priest of the (old) Temple. Within the Temple rests the ʻArk of the Covenant' where the 10 commandments were kept housed in a special box (Ark) called the ʻMercy Seat'. Mary bears within her the Saviour child ʻGod-is-with-us' and is now the New Ark of the New Covenant. The little boy John the Baptist leaps for joy within the womb of Elizabeth like King David leapt for joy and danced before the Ark of the Covenant (2 Sam 6,14). The deepest and true response to God being ʻenfleshed' among us is to ʻleap for joy'. When was the last time you ʻleapt for joy'? Why is little baby John ʻleaping for joy'? How could you show the experience of joy more this Christmas?
The gospel of Luke focusses upon Mary who always acts on what she hears. Her ʻvisit' to Elizabeth is a ʻresponse' to hearing God's voice (through the angel). Mary is ʻblessed' but firstly it is because she ʻbelieved what was spoken to her'. Christmas becomes no longer simply an historical story for us when we recognise we too are called to allow the ʻWord' to become ʻFlesh'. Today. Now. In the world. What words have you heard from God, in prayer, through others. How could you act on them so that they become ʻflesh'? Real? Acted out? Bring God's presence? What words or promises have you made that have not been fulfilled?
Advent is a time of joyful preparation. In the final days before Christmas how could you achieve a balance: writing Christmas Cards and the Call to Conversion. Christmas Parties and Prayerful Preparation. Christmas Presents and Christmas Presence?
What is one action that you will do to be ʻlivingtheword' this week?
Download: 4th Sunday Advent
Reflection Question 3: Joseph listens to the message of the angel in a dream. Like Mary's courageous Yes to the Angel, Joseph also says Yes to God's will with similar courage despite many questions. Joseph is not the passive figure often portrayed. He wrestles with questions of law and faith. He submits to the invitation of prayer and listening to God. He chooses not to be afraid. He ensures the child is named Jesus and in doing so becomes the adoptive father and inserts Jesus into the 'line of David' (naming the child is also normally done by Jewish women). He takes Mary as his wife into his home. Joseph's contribution to the Christmas drama and salvation is huge. What salvation story and drama is going on in my own life this Christmas? What does Joseph teach me?
Advent Story: The Kitten at Christmas. A Catholic couple were celebrating Christmas Eve. The wife invited her husband to Midnight mass, but he declined. He thought he would instead stay at home on this cold night, watch television, and they could have a christmas drink when she returned. His wife left early to attend christmas carols and shortly after he heard a noise at the front door. Opening the back door he noticed a cold and wet kitten. He reached toward it but it cried in fear and retreated further away. He pondered to himself how he could help comfort this poor kitten. He got some milk from the fridge, poured it into a plate, showed the kitten and placed it just inside the door. He hoped to welcome the kitten into the warm and dry room of his house. The kitten continued its crying. He tried again to reach out to it. But the kitten interpreted these actions fearfully and moved further away into the cold. As the man continued to ponder how he could truly communicate positively with this kitten it dawned on him that he would need to become like this kitten. Suddenly he realised what God had done. He jumped into his car to attend midnight mass and whispered to his wife: for the first time I've realised Christmas is God born among us in Jesus to help us!
If you have any difficulties downloading documents please make contact: contact@livingtheword.org.nz