Posts Tagged 'Christmas Midnight Mass'
Discussion Guide:    Download Reflection for Midnight Mass: Christmas – The Greatest Story of Love ever Revealed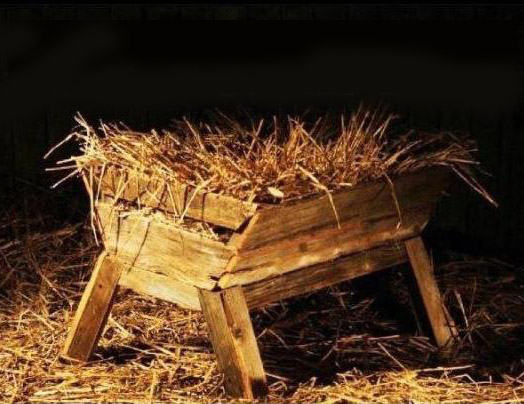 Reflection Questions:
• Watch a different version of 'The Christmas Story'                                                                                                                 http://www.youtube.com/watch?v=kBaTUwhq0-4&feature=share&list=PLC9CBA7E985567228       What part of the Christmas story strikes you the most?
• The first reading is a prophecy of Isaiah of war ended, a great leader arising from the family line of King David to bring judgment and justice. Reflect on the images. Walking in darkness then seeing a great light. Going out to pick fruits and produce of the earth and to know your family will be fed with plenty of food. Relief that war has ended and your community and family can now live in safety. Slave tasks of carrying heavy loads has ended. All the evidence and bloodshed of war being removed and burned. How has Jesus' birth done this? What is the link between Jesus' birth and death? Instead of military might to change the world, what does Jesus offer?
• Paul's letter to Titus reminds us that while we celebrate the birth of Jesus we are still consciously living in preparation for his second coming. Christians are called not to retreat from the world but be a 'sign' in the world. Would someone watching your life notice that you are being 'trained', rejecting godless ways and worldly desires? Living modestly? Courageous in seeking justice? Devout and prayer-full? Eager and ready to do good?
• Caesar Augustus was the most powerful person in the world at the time of Jesus' birth. He was the leader of the Roman Empire. The only superpower of the day. He was given the public title 'Saviour of the World' as he had managed to bring peace after 100 years of unrest. Enrolling people involved taking a census. This often meant knowing how many people and how much tax could be charged – to pay for armies and military power! Consequently a census sometimes caused a revolt by citizens. In contrast Luke shares: today in the city of David a saviour has been born for you who is Christ the Lord, lying in a manger. What do you think Luke is trying to suggest about salvation?
• God's explosion into human history in the birth of Jesus is not in royal and beautiful surroundings. Christians have romanticised his birth considering it a beautiful event. But the reality was uncomfortable straw. In the midst of animals. Not accepted by his own people in the town of Bethlehem. On the outside of town. On the margins among people on the margins (Shepherds were considered dirty and dishonest!). How does this stretch your attitudes and perceptions of Christmas. Who does God 'favour'?
• What will you do to be 'livingtheword'?
Midnight Mass – Download Midnight Mass
Mass During the Day – Download Christmas Day
Reflection Questions: Read Christmas Story – C.S. Lewis. The Master and the Puppy (see download doc)
'The Lord bares his holy arm' is an image of God 'rolling up his sleeves' to get stuck into the work of salvation. Rolling up one's sleeves recognises the work may get messy. The Incarnation is God entering our messy world. Is this good news for you? How?
Today's reading from Isaiah brings us the original meaning of 'Good News'. It was a messenger running back from battle with news of victory – good news! The messengers feet were 'dirty' but also beautiful as they brought a joyful message. Do you 'carry' a message of joy and peace in your heart because of Jesus?
The Letter to the Hebrews is essentially a long sermon explaining to Jewish People and Jewish Temple Priests the significance of Jesus' birth, life, death and resurrection. Jesus is the 'Son' of God, and 'the very imprint of his being'. Some translations use the phrase 'the perfect copy of his nature'. The Letter to the Hebrews also had to make clear that Jesus was above the angels and not an 'intermediary' or angelic 'messenger'. What words or ideas best explain Jesus' identity for you?
In the Gospel of John, Jesus is given the title 'Word'. Your 'word' expresses your deepest being. Is intimately 'you'. It is self revelation. Jesus = Word is a creative way of teaching us about Jesus' identity and one in being with God. 'In the beginning' is John's way of referring back to Genesis 1,1 and the existence of Jesus prior to creation. The great climax is the 'Word became flesh'. The image is one of God pitching his tent among us. It is this truth that writers call 'the marvelous exchange'. It is this truth shown in the crib scene of Jesus and Mary and Joseph. We look on in wonder. How could you look at Christmas in a new and fresh way? How could you be surprised by Christmas again?
What is one action that you will do to 'livetheword' this week?
Merry Christmas from livingtheword – Enjoy and Share
See also Joseph and Mary's experience if they had Facebook