Posts Tagged 'Gospel of Luke Readings'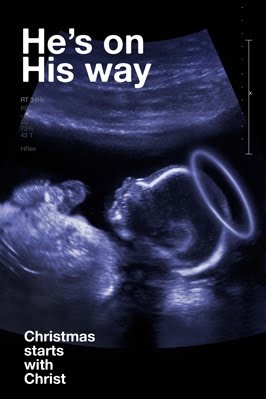 Download 4th Sunday Advent Reflection Document 
Reflection Questions
As Christmas arrives, special passages of scripture are used to guide our understanding of Christmas. This Sunday is the only time that the Prophet Micah is used for our Sunday Readings. A prophecy 700 years before Jesus points to the little town of Bethlehem, famous as it was the home of Jesse, King David's Father. It was from this royal line the Messiah would arrive. Ephrathah was a little and insignificant 'clan / tribe'. Consider for a moment just how extraordinary is God's power to guide history and prophecy to fulfilment. How might this help you 'trust' in God?
The Letter to the Hebrews teaches about the significance of Jesus. Holocausts, sin offerings and sacrifices were experiences of Jewish worship in the Temple that were to bring people into union with God 'according to the law'. Jesus is shown as following the will of God and bringing forgiveness and union with God 'through the offering of the body of Jesus Christ once for all' on the cross. Why Jesus has come among us is pointed out. Do you keep Christmas separated from Easter? Have you noticed cards and decorations easily identify with the joy of a new-born child and the hope of 'peace' but prefer to leave out the next step of the sacrifices involved in 'I come to do your will, O God?' What is the will of God inviting you to do?'
This gospel scene of Mary ʻvisiting' Elizabeth aims to show us more than the greeting of two expectant mothers or that Mary is a caring young woman to her older cousin. Behind this scene are layers of stories. Mary, a ʻnew mother' (New testament) stands before Elizabeth an ʻold mother' (Old Testament). Behind Elizabeth is her husband, Zechariah the High Priest of the (old) Temple. Within the Temple rests the ʻArk of the Covenant' where the 10 commandments were kept housed in a special box (Ark) called the ʻMercy Seat'. Mary bears within her the Saviour child ʻGod-is-with-us' and is now the New Ark of the New Covenant. The little boy John the Baptist leaps for joy within the womb of Elizabeth like King David leapt for joy and danced before the Ark of the Covenant (2 Sam 6,14). The deepest and true response to God being ʻenfleshed' among us is to ʻleap for joy'. When was the last time you ʻleapt for joy'? Why is little baby John ʻleaping for joy'? How could you show the experience of joy more this Christmas?
The gospel of Luke focusses upon Mary who always acts on what she hears. Her ʻvisit' to Elizabeth is a ʻresponse' to hearing God's voice (through the angel). Mary is ʻblessed' but firstly it is because she ʻbelieved what was spoken to her'. Christmas becomes no longer simply an historical story for us when we recognise we too are called to allow the ʻWord' to become ʻFlesh'. Today. Now. In the world. What words have you heard from God, in prayer, through others. How could you act on them so that they become ʻflesh'? Real? Acted out? Bring God's presence? What words or promises have you made that have not been fulfilled?
Advent is a time of joyful preparation. In the final days before Christmas how could you achieve a balance: writing Christmas Cards and the Call to Conversion. Christmas Parties and Prayerful Preparation. Christmas Presents and Christmas Presence?
What is one action that you will do to be ʻlivingtheword' this week?
Download 21st Sunday Yr C
Reflection Questions:
The final chapters of the Book of Isaiah are filled with apocalyptic images of how the ʻend of times' will be. Every nation, language (Tarshish = Spain, Put and Lud = North Africa, Tubal and Javan = Asia Minor) will be gathered to Jerusalem. But this will first require God to ʻset a sign among them'. God requires missionaries to witness to God's ways and take responsibility for being ʻliving signs' of God's love. What does being a ʻsign' mean for you? Do you feel responsible for being God's representative among your peers? What would be your biggest challenge? Fear? Who is a good role- model (sign) of faith for you and how could you imitate them?
The Letter to the Hebrews was to Jewish Christians. Many were struggling with persecution and trials from Jewish Religious Leaders for their belief in Jesus. They were frustrated that Jesus had not ʻreturned' quickly as they had hoped. They are downcast with drooping hands and weak knees! They are invited to see struggles and trials as ʻdiscipline' which comes from the word ʻdisciple' which comes from the word to learn and be educated. What is one struggle you are having currently. What is it teaching you?
Jesus is on his way to his final days in Jerusalem and he challenges all who have a conversation with him about getting ready for the ʻend of time'. This sparks a question – ʻwill only a few people be saved'? Jewish people assumed they were the ʻfew' and sinners, unclean people, unbelievers were the ʻmany' who would not be saved. How would you respond to a friend if they asked ʻwill only a few be saved and go to heaven'? Where did you get your image of God to back up your belief and answer?
Jesus does not answer the question but gives an image – a crowd is trying to get into a house but all must go through a narrow ʻdoor'. There will come a time when the door will be closed and people left outside. If this scene was really going to happen how could you be prepared? What does it mean to be ʻinside the house'?
Jewish people understood they had a special status of ʻchosen' by God. They presumed this also meant they had a special entry permit ʻthrough the door'. ʻWe ate and drank with you, you taught us!' They are absolutely surprised with the possibility that other people, ʻsinners', could get into heaven before them. ʻBut I have listened to the Gospel stories on Sunday and have shared in the Eucharist' could be a modern Catholic response. It is not enough to ʻbe there' on Sunday, we are called to ʻdo something' on Monday… to be a ʻsign' of God's forgiveness, welcome, shaping the world into becoming one family. What would you consider the Church needs to ʻdo more of'? How could you be involved?
What is one action that you will do be ʻlivingtheword' this week?