Posts Tagged 'Sunday Catholic Scripture Readings Year C'
Download 32nd Sunday Reflection Document
Reflection Questions
The stories of the Mother and 7 Brothers in the book of Maccabees aims to share Jewish Hero stories. While under persecution from Roman Emperors it was helpful to look to examples of great courage and faithfulness to Jewish teaching and tradition. It is best understood not primarily as exact history, but faith lessons taught via story. It was the Macaabean family that stirred up a revolt against Syrian authorities and drove them out of Israel. These young brothers along with their Mum defiantly proclaim their belief in the resurrection. If in the midst of a violent persecution, where would your heart and thoughts turn to?
St Paul reminds the Thessalonians that they are not to sit idle, waiting for the end of time. They are to do all they can so that the Word of the Lord may speed forward… and keep on ʻdoing' what they have been instructed to do by Paul. This requires the ʻendurance of christ'. How would you rate your discipleship journey at present. Idle? Speeding forward? What do you require endurance in?
Sadducees were the elite priestly class that served in the Temple. They only believed in the Torah (first 5 books of the Bible) and did not consider other writings or oral traditions as binding. Consequently they did not believe in the Resurrection. They sought to involve Jesus in a conversation that would cause others to ridicule him. Their view of marriage was a Levirite view. Marriage continued the family line and stopped a family dying out. Jesus challenges the Sadducees not to think so narrowly. In death we are changed, not ʻdead'. And there is more to marriage than maintaining children. Have you ever considered that Marriage is to symbolise the union we will have with God in heaven? Marriage is a sign pointing to a heavenly reality. When you are in the ʻreality' of the restaurant you no longer need the ʻsign' for the restaurant. What does this teach you about Christian Marriage?
Celibacy and Chastity are connected with Marriage as they seek to live the ʻreality' of union with God in heaven instead of living the ʻsign' of God in marriage. Can you see how priests, sisters, brothers, consecrated lay people, married people are all ʻpointing' to the same reality? Have you ever had difficulty understand the vow of ʻchastity' that religious people make? Do you understand a little more now?
In celebrating the recent All Souls Day (November 2nd) did it stir up within you thoughts of resurrection and your belief in the after-life. How would you say the Resurrection affects your life ʻnow'?
What is one action that you will do to be ʻlivingtheword' this week?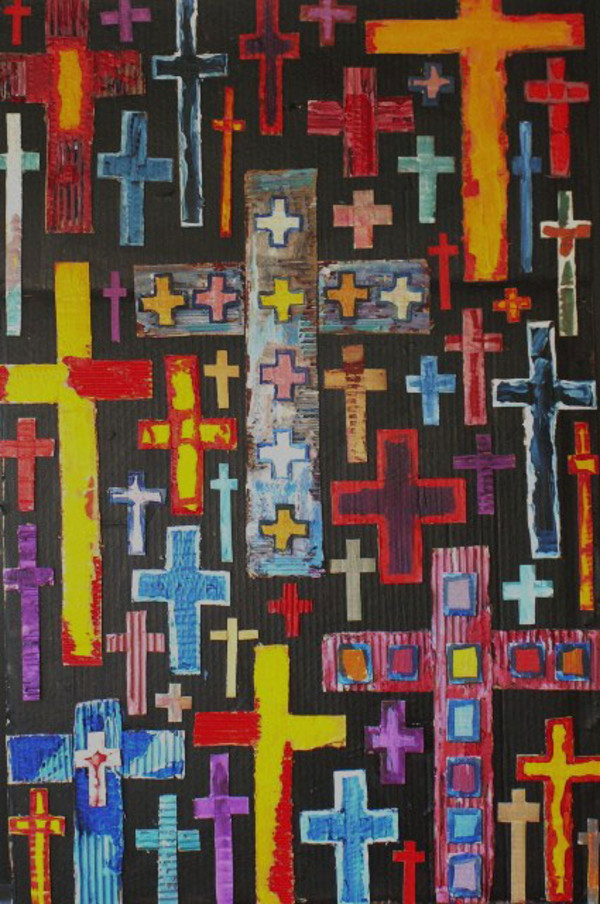 Download 12th Sunday Reflection Document
Reflection Questions
The Old Testament readings are often fulfilled by Jesus in the New Testament Gospel Reading. Hadadrimmon is the special mourning place for King Josiah who called his people to change and repentance but was killed in battle in the plain of Megiddo. Have you experienced a special place where you ʻturned' to God?
Paul writes to the community in Galatia and is upset with Jewish Christians misleading newly baptised people. He writes to them teaching them that obeying all the Jewish Laws does not ʻsave' us. We need to get the right starting point of our relationship with God. Do you think more about what you could do for God (obedience to the law), or what God has done for you in Christ (unmerited and unconditional love for sinners through his saving death on the cross)? What is the correct starting point for Paul and why?
Paul writes in this letter using a very early baptismal prayer. All barriers of culture and race (Jews / Greeks), gender (male / female), social standing (slave or free) have been dissolved by baptism and following Christ. What barriers and walls between people upset you? What barriers are present in your own life / attitudes?
It is strange that Jesus rebukes Peter for his answer. Jesus wants them to be silent before they truly understand what type of messiah / Christ Jesus is. It will not be the military glory of public expectation but a suffering messiah who is rejected and killed before rising again. This requires a completely new mind-set. For Jewish people and Jesus' followers it was shameful to suffer and die. It is the obstacle that Jews cannot overcome. Jesus therefore cannot be the Messiah. What do you think?
Jesus speaks now to ʻall' followers to take up one's cross. The wooden ʻcross' in Jesus' time was an instrument of death used to kill revolutionaries. It is shocking for Jesus to tell his followers they must ʻtake it up'. Have you ever thought of Jesus' requiring his disciples to be radical revolutionaries and being willing to ʻdie' for his values? What does ʻtake up your cross mean to you?
The context of Jesus' words are not of a one time martyrdom or death, but a daily' sacrificial living. And it is not ʻdaily burdens' but something far deeper. Jesus invites disciples into the posture of a condemned person awaiting a death sentence. No worldly attachments are present now. Everything is stripped away by the ʻdeath' sentence to ʻself'. There is to be no holding back. Have you ever considered religious or priestly life as a deeply freeing experience of letting go to give ʻall to Christ'? What excites or scares you about such a call?
What is one action that you will do to be 'livingtheword' this week?