Posts Tagged 'Young Adult Bible Study Year C'
Download 22nd Sunday Reflection Document
Reflection Questions
Sirach is a book of instructions on the day-to-day living of a good life. Top on the list of advice is to be ʻhumble'. Someone who is ʻa giver of gifts' often expects something in return, whereas a humble person is not deceitful or cunning. A humble person does not try and pretend to be stronger or better than he / she is. A humble person has an ʻattentive ear'. Why do you think Sirach considers Humility to be so important? What sort of world is created by its opposite?
Today is the last time we have the letter to the Hebrews read to us. The differences between the ʻold law' with its blazing fires of Mt Sinai, its trumpet blasts and fearsome prophecy's of Daniel is contrasted with the ʻnew gospel' of God dwelling joyfully amongst us, ʻfirstborn' christians belonging to the family of God, the joy of Jesus bringing the intimacy and forgiveness of God with the new covenant of the blood of the cross. In the Old Testament, the presence of God was a ʻfearsome' thing. Has your image of God moved from the Old to the New? Reflect on the images used in the Hebrews scripture passage. What image(s) is meaningful for you?
Luke 14 – 15 has many examples of Jesus at meals. He uses these moments to teach about ʻfellowship', critique structures in society, and teach the Church about how true eucharistic gatherings should function. It is helpful to see the warmth Jesus wants to extend to those who are excluded and his challenging words to social structures which exclude people. Some say Jesus was a disturbing guest who may not have received many second invitations! What would your impression be of Jesus if you were sitting at this meal ʻobserving him carefully'?
In the time of Jesus, and generally with people who do not have ʻwealth', status in the community was based on ʻreputation'. To have your reputation held high was a growth in ʻhonour'. To have your reputation lowered was considered a source of great ʻshame'. This system can create a game where you take a humble position but wait desperately to be ʻhonoured' and ʻmoved up'! Generosity is secretly only self centred reciprocity. Jesus shares a subversive challenge which would change the whole social structure. What is his challenge?
Jesus reverses everything that was considered socially and religiously ʻcorrect'. The poor, crippled, lame, blind were excluded from the priesthood and some claimed they were not eligible to participate in the heavenly banquet. The Kingdom of God revealed by Jesus is there is a great reversal about to take place. Notice the extreme nature of Jesus' challenge. He doesn't say give money to the poor, give some volunteer service hours to the poor, but ʻinvite them into your home, to sit at table and eat together'! To enter into a relationship that goes beyond ʻcharity'. Examine your lifestyle and ʻtime-style'. Who do you include? Exclude? Why? How could you bring about the ʻgreat reversal' of the Kingdom of God in your family, workplace, church community?
What is one action that you will do to be ʻlivingtheword' this week?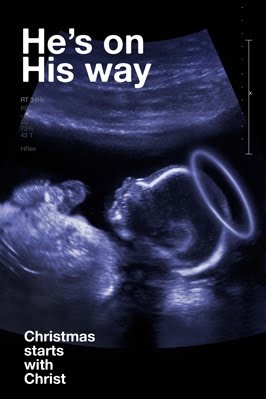 Download 4th Sunday Advent Reflection Document 
Reflection Questions
As Christmas arrives, special passages of scripture are used to guide our understanding of Christmas. This Sunday is the only time that the Prophet Micah is used for our Sunday Readings. A prophecy 700 years before Jesus points to the little town of Bethlehem, famous as it was the home of Jesse, King David's Father. It was from this royal line the Messiah would arrive. Ephrathah was a little and insignificant 'clan / tribe'. Consider for a moment just how extraordinary is God's power to guide history and prophecy to fulfilment. How might this help you 'trust' in God?
The Letter to the Hebrews teaches about the significance of Jesus. Holocausts, sin offerings and sacrifices were experiences of Jewish worship in the Temple that were to bring people into union with God 'according to the law'. Jesus is shown as following the will of God and bringing forgiveness and union with God 'through the offering of the body of Jesus Christ once for all' on the cross. Why Jesus has come among us is pointed out. Do you keep Christmas separated from Easter? Have you noticed cards and decorations easily identify with the joy of a new-born child and the hope of 'peace' but prefer to leave out the next step of the sacrifices involved in 'I come to do your will, O God?' What is the will of God inviting you to do?'
This gospel scene of Mary ʻvisiting' Elizabeth aims to show us more than the greeting of two expectant mothers or that Mary is a caring young woman to her older cousin. Behind this scene are layers of stories. Mary, a ʻnew mother' (New testament) stands before Elizabeth an ʻold mother' (Old Testament). Behind Elizabeth is her husband, Zechariah the High Priest of the (old) Temple. Within the Temple rests the ʻArk of the Covenant' where the 10 commandments were kept housed in a special box (Ark) called the ʻMercy Seat'. Mary bears within her the Saviour child ʻGod-is-with-us' and is now the New Ark of the New Covenant. The little boy John the Baptist leaps for joy within the womb of Elizabeth like King David leapt for joy and danced before the Ark of the Covenant (2 Sam 6,14). The deepest and true response to God being ʻenfleshed' among us is to ʻleap for joy'. When was the last time you ʻleapt for joy'? Why is little baby John ʻleaping for joy'? How could you show the experience of joy more this Christmas?
The gospel of Luke focusses upon Mary who always acts on what she hears. Her ʻvisit' to Elizabeth is a ʻresponse' to hearing God's voice (through the angel). Mary is ʻblessed' but firstly it is because she ʻbelieved what was spoken to her'. Christmas becomes no longer simply an historical story for us when we recognise we too are called to allow the ʻWord' to become ʻFlesh'. Today. Now. In the world. What words have you heard from God, in prayer, through others. How could you act on them so that they become ʻflesh'? Real? Acted out? Bring God's presence? What words or promises have you made that have not been fulfilled?
Advent is a time of joyful preparation. In the final days before Christmas how could you achieve a balance: writing Christmas Cards and the Call to Conversion. Christmas Parties and Prayerful Preparation. Christmas Presents and Christmas Presence?
What is one action that you will do to be ʻlivingtheword' this week?